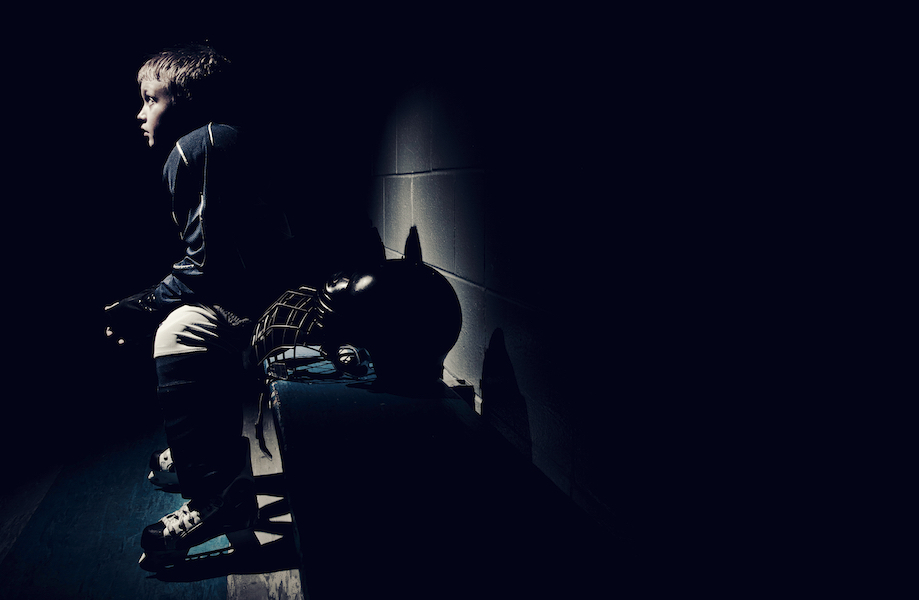 Post-Secondary Planning
We have contacts all over Canada and the U.S. to help players obtain a scholarship at a Post-Secondary Institutions, while playing hockey in the CIS or NCAA.
Game Performance Reports
Our team of professionals game trackers and statisticians, can help take your game to the next level.
Nutrition Management
 Everyone's body is different, so learn what is best for your body and watch how quickly your mental, physical and overall mood can improve.
Strength and Conditioning
Our trainer is an ex-professional athlete that amateur athletes, professional athletes, and olympians.
Highlight Video Production
 To better showcase your talent, set up a video production meeting to get your name and abilities out there.
Financial Management
Let us take care of the financial stress so you can focus on hockey and your future.
Life Planning and Junior Hockey
 Life Planning and choosing the right option for you, is of the utmost importance. Let us guide you through these difficult but exciting choices.
Psychological Strength Training
 Never underestimate the power of your mind. Get it in gear to help support you in good times and bad.
Academic Tutoring
Need a little help with homework to achieve your hockey and life goals? You've come to the right place.
To date we have Advised Student Athletes who have secured Scholarship Funds Totalling $2 Million Dollars
Clients' Responsibilities to Preserve NCAA Eligibility
The above services are applicable to amateur athlete clients of CKM Sports Management Ltd. ("CKM") only, with the exception of amateur athlete clients who expressly confirm that they do not have any desire to preserve their NCAA eligibility. CKM only provides full agency services to professional athlete clients and amateur athlete clients, who expressly confirm that they do not wish to preserve their NCAA eligibility.
All Clients agree to read and comply with the NCAA 2011-2012 Division I, II or III Manuals (the "NCAA Bylaws"), including Bylaw 12, and to seek legal advice thereon if necessary.

Without limiting the generality of the above, all Clients specifically agree to preserve their eligibility under Bylaw 12 by refraining from:
(a)                Participating in advertisements or promotional activities, should such opportunities present themselves;
(b)                Selling any highlight videos produced by CKM;
(c)                Entering into an agreement with an agent, including an oral or verbal agreement for representation in future professional sports negotiations; and
(d)                Receiving benefits from prospective agents.
Any consequences arising from the breach by a Client of the NCAA Bylaws are the sole responsibility of the Client.
Legal FAQ
CKM Sports Management offers its amateur athlete clients (the "Clients") the following services for the purpose of guiding and assisting its Clients to improve skills relating to life planning, psychological strength, education and athletic ability (the "Services"):
(a)                academic tutoring;
(b)                life planning;
(c)                nutrition management;
(d)                psychological strengthening;
(e)                SAT preparation;
(f)                 strength and conditioning;
(g)                financial planning;
(h)                mortgage planning;
(i)                  scholarship assistance;
(j)                  guidance on the Clients' options developmental and amateur spots;
(k)                highlight video production for the Clients' own use; and
(l)                  general advisory services.
For certainty, CKM Sports Management does not:
(a)      provide legal advice;
(b)      represent or negotiate on behalf of its Clients;
(c)      communicate with or act as an intermediary in discussions with educational institutions, coaches or professional sports organizations on behalf of the Client, unless it is merely to distribute objective personal information (e.g., high school academic and athletics records, physical statistics) as permitted by the narrow exception afforded by NCAA 2011-2012 Division I Manual Bylaw 12 ("Bylaw 12");
(d)       provide its Clients or its Clients' friends or families with any:
(i)         preferential treatment, benefits or services because of the Clients' athletics reputations or skills or pay-back potential as professional athletes;
(ii)        direct or indirect salary, gratuity or comparable compensation;
(iii)       educational expenses;
(iv)       division or split of surplus;
(v)        cash, or the equivalent thereof (e.g., trust fund), as an award for participation in competition;
(vi)       pay for participation in competition that involves the use of overall athletics skill;
(vii)      payment, including actual and necessary expenses, conditioned on the Clients' or Clients' teams' places of finish or performances or given on an incentive basis, or receipt of expenses in excess of the same reasonable amount for permissible expenses given to all individuals or team members involved in the competition;
(viii)    payment to its Clients for unspecified or unitemized expenses beyond actual and necessary travel, room and board expenses for practice and competition;
(ix)       financial assistance, including temporary financial assistance, to its Clients or its Clients' friends or families; or
(x)        transportation to its Clients or its Clients' friends or families unless CKM is fairly compensated or the transportation is in connection with the Services for which fees are paid;
(e)        publish promotional materials or highlight videos for public consumption about its Clients, on CKM's website or otherwise;
(f)         sell any highlight videos produced for its Clients by CKM;
(g)        involve its Clients in or cause its Clients to be involved in advertisements or promotional activities; or
(h)        undertake any action or omit to take any action that may jeopardize its Clients' eligibility under Bylaw 12.