Congratulations to client Ryan Tesink for signing with the Rapid City Rush for the upcoming ECHL season!
Tesink joins the Rush for his fourth season as a professional. Last year, the 6-foot, 185-pound forward skated with the Wichita Thunder for 68 games, and registered career-highs across the board: seven goals, 15 assists, 22 points and 132 PIM.
Originally from Saint John, New Brunswick, Tesink, 24, has played his entire professional career to-date in the ECHL, skating not only with the Thunder, but also with the Quad City Mallards and former Alaska Aces. In his three years as a professional, Tesink has career totals of 169 ECHL games, 18 goals, 43 assists, 61 points, and 259 PIM. Tesink was drafted by the St. Louis Blues in the 2011 NHL Draft (sixth round, No. 162).
"He's going to bring grit and leadership to my locker room. He's a player that won't be afraid to go into the corners and get dirty, and will also go to the dirty area in front of the net. He's a champion at the junior level and a character guy, which will only further our mission to change the culture in Rapid City. I can't wait to have him in the lineup." Daniel Tetrault, Rush Head Coach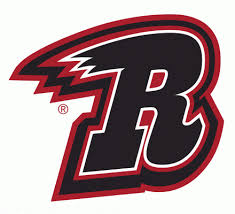 http://rapidcityjournal.com/sports/forwards-tesink-dutra-join-rush/article_6414a368-20ab-554f-8e90-8d244a7483c1.html